Medicine is by far the largest UC health professional discipline. Medical students and residents together make up roughly two-thirds of all UC health professions students.
11.1.1 State-supported graduate health sciences students, by discipline, Universitywide, Fall 2014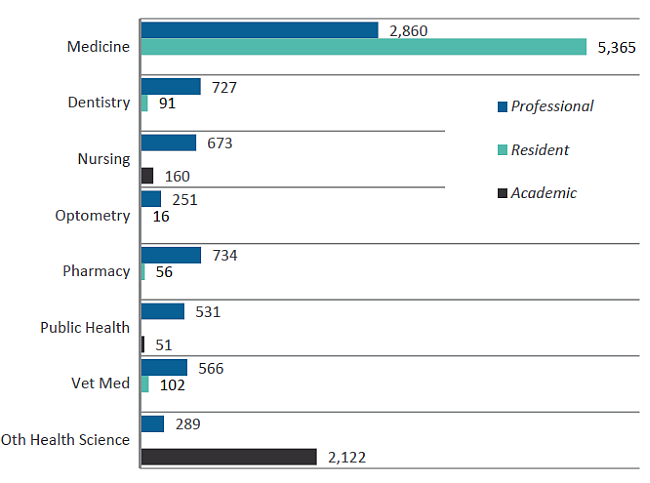 Source: UC Information Center Data Warehouse
Health sciences students are in one of three program categories: professional degree programs, academic programs or residency programs. Professional degree programs lead to degrees such as M.D., D.D.S or D.V.M. Academic programs lead to a master's or Ph.D. Residents are professional school graduates (i.e., dental, medical, optometry, pharmacy and veterinary medical schools) who participate in specialty training programs after completing their degree programs.
The other UC health science students shown above are in health-related life science disciplines, such as biomedical science, bioengineering, pharmacology, neuroscience and epidemiology.