7.1 Undergraduate diversity trends
Each year, UC enrolls a growing number of undergraduates from underrepresented groups (African American, American Indian or Chicano/Latino); entering freshmen are more likely to be from an underrepresented group than entering transfer students.
7.1.1      Racial/ethnic distribution of new undergraduates, Universitywide, Fall 1999 to fall 2014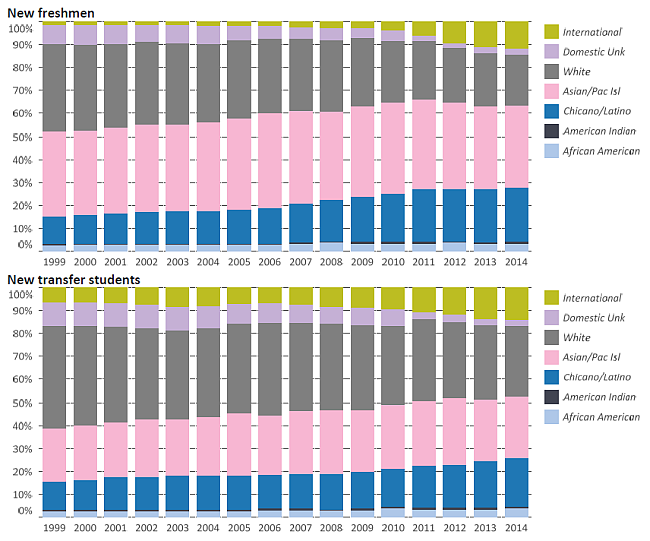 Source: UC Information Center Data Warehouse
A number of factors may help explain why entering freshmen are more diverse than entering transfer students. Among the population of high school graduates sufficiently prepared to qualify for UC, white students are more likely to be from high-income families and to choose private and out-of-state colleges, while Asian American and Chicano/Latino students are more likely to choose UC. Part of the Transfer Action Team initiative's charge is to look for opportunities to expand outreach to California community colleges with greater diversity of transfer-eligible students who currently do not apply to UC.
As shown on the next indicator, campuses vary in their racial/ethnic diversity.