UC trains large numbers of health care professionals.
11.1.1 Health sciences students by discipline, fall 2017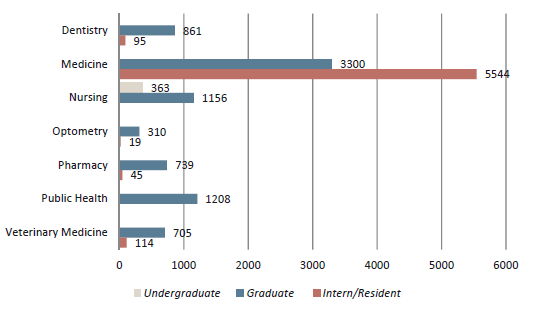 Source: UC Information Center Data Warehouse
Nearly 15,000 students are enrolled in UC Health's health sciences schools or residency programs. This next generation of caregivers is an important part of California's future as its population grows, ages and becomes more diverse.