As of October 2022, staff FTE was 84,192 on the campuses and 49,525 at the medical centers.
6.1.1 Staff Full-time Equivalent (FTE)

UC employees, full-time equivalent (FTE) dashboard campus staff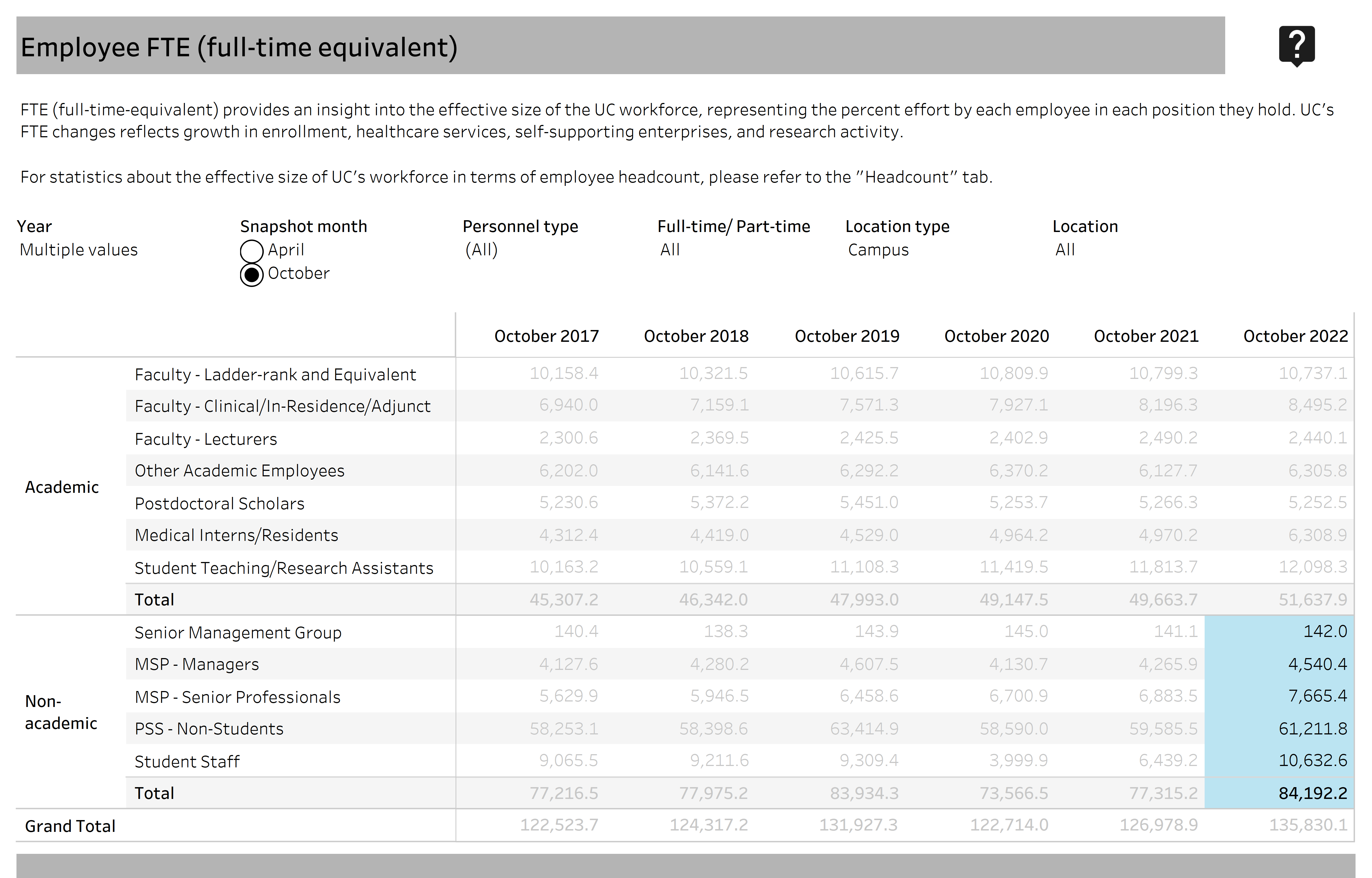 UC employees, full-time equivalent (FTE) dashboard medical centers staff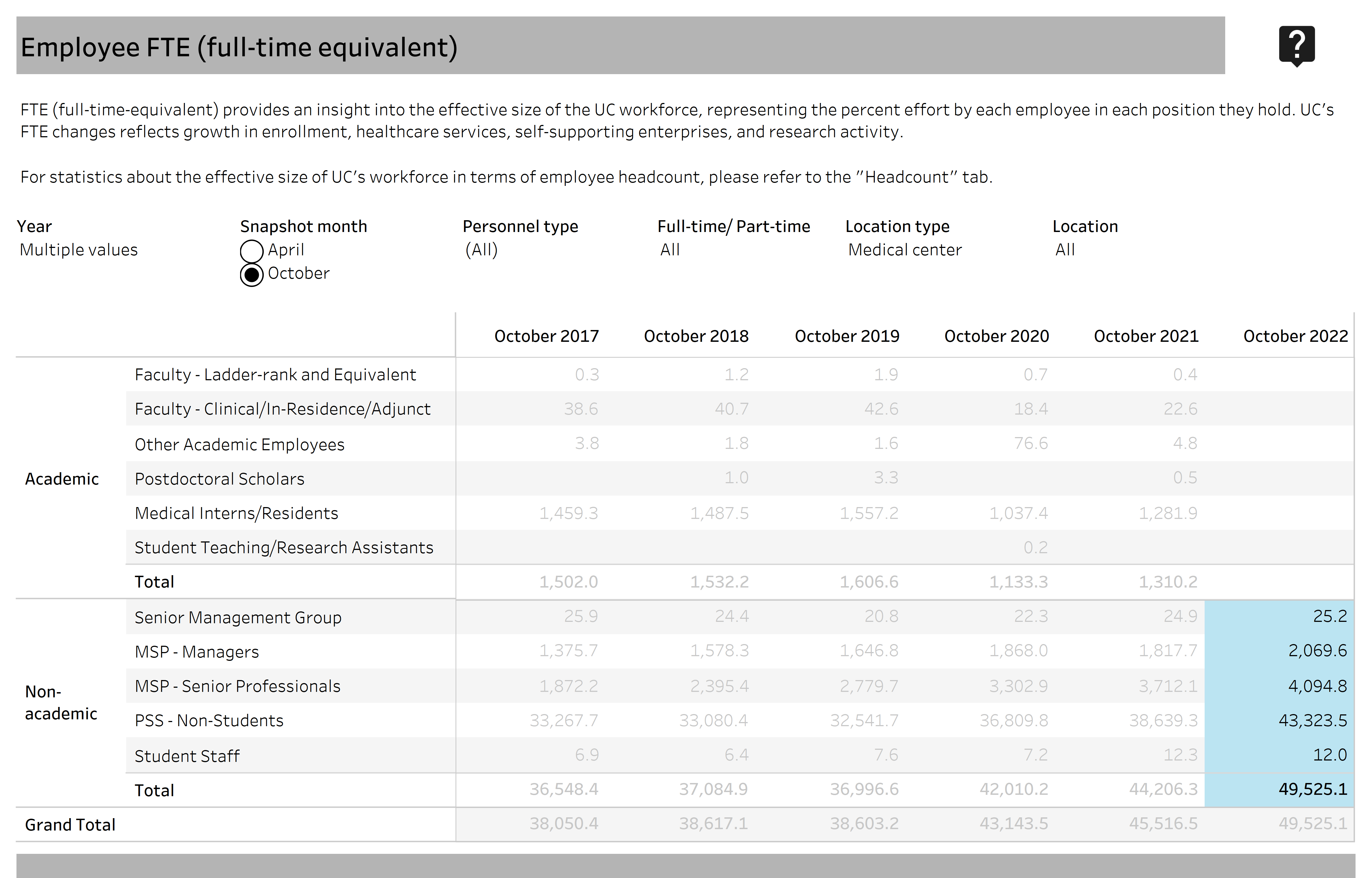 General campus, non-student staff has seen the greatest growth amongst senior professionals, due to both the introduction of Career Tracks and the professionalization of UC's workforce towards high-skilled analysis and technical capabilities. Career Tracks is a function-specific, market-aligned job classification system that applies consistent interpretations of which positions are Management and Senior Professional (MSP) and which are Professional and Support Staff (PSS). Within PSS, there has been a significant shift away from clerical roles into student services positions and administrative analysis to manage growing campuses and student bodies.
UC operates six health systems with five academic medical centers as well as schools of medicine, dentistry, nursing, and other health sciences education and research programs. The growth of University of California Health FTE is also driven by service expansions, such as increases in inpatient days as well as outpatient/emergency visits.