7.1 Undergraduate Pipeline
UC freshman enrollees do not reflect the diversity of California's high school graduates.
7.1.1 Racial/ethnic distribution of the UC undergraduate pipeline, Universitywide, Fall 2019 new freshman cohort from California public high schools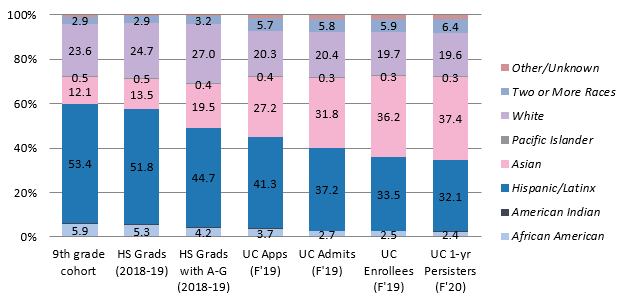 Sources: California Department of Education; UC Data Warehouse
About six in ten California public high school 9th-graders are from historically underrepresented ethnic groups (American Indian, African American, Hispanic/Latinx). However, less than four in ten of these 12th-graders who enrolled in UC and persisted past their first year were from underrepresented ethnic groups. At almost every point of the eligibility and enrollment process, fewer students from underrepresented ethnic groups are included.