4.1 GRADUATE ACADEMIC ADMISSIONS
Universitywide graduate academic master's enrollment has increased since 2013, while doctoral enrollments have remained relatively flat.
4.1.1 Graduate academic applications, admits, and new enrollees by degree program, Universitywide, Fall 2013 and 2022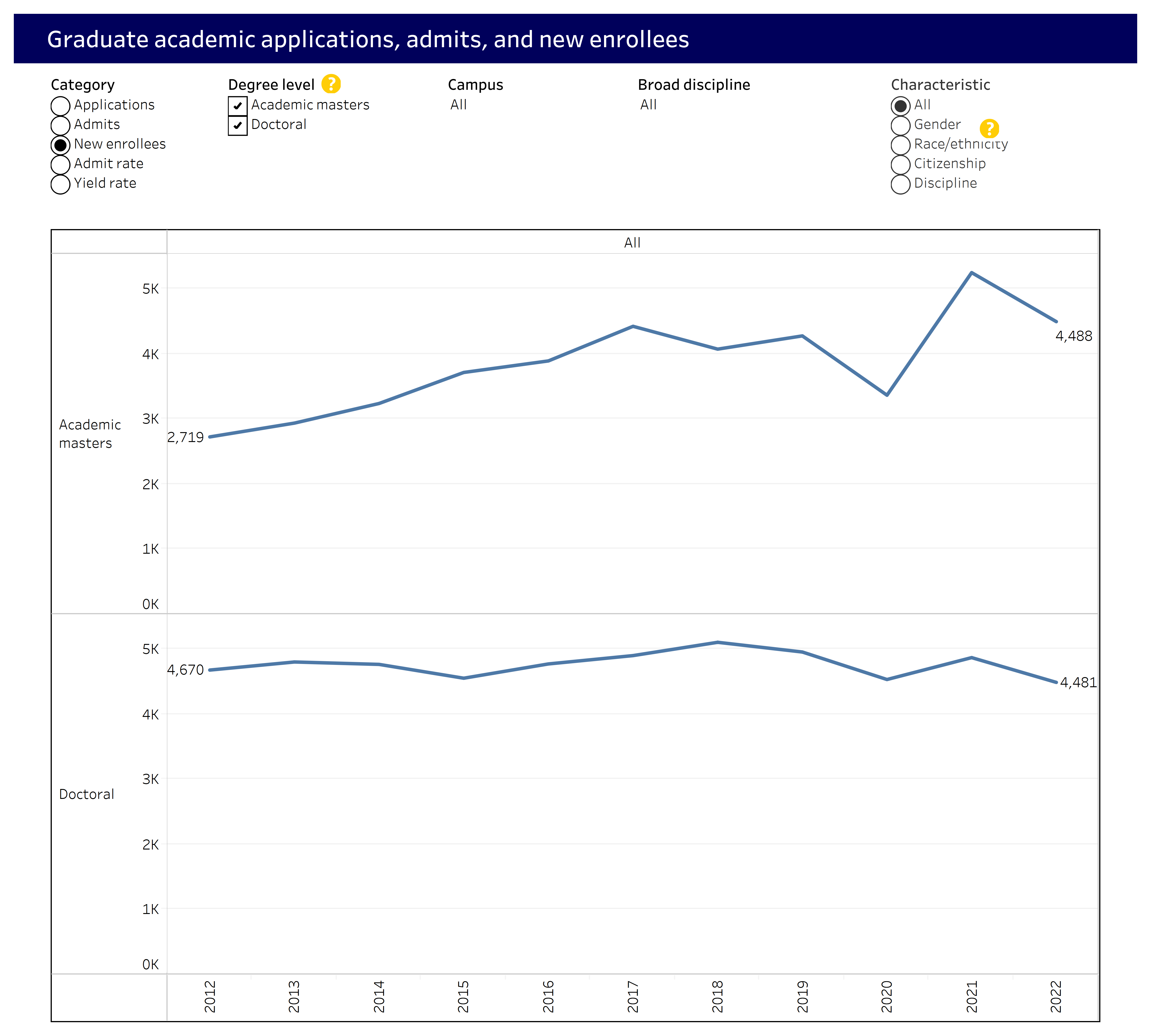 The demand for UC academic master's and doctoral programs remains strong and has grown substantially over the last decade but admits and new enrollees for doctoral programs have remained flat. Enrollment growth in engineering and computer science at the master's level, however, has been robust. Increasing the size of entering classes of graduate students will be important in achieving enrollment and degree production goals in the next several years.
Note: A small number of professional doctoral programs are also included in these data. Universitywide applications and admits are duplicated in this report since students often apply to more than one campus.